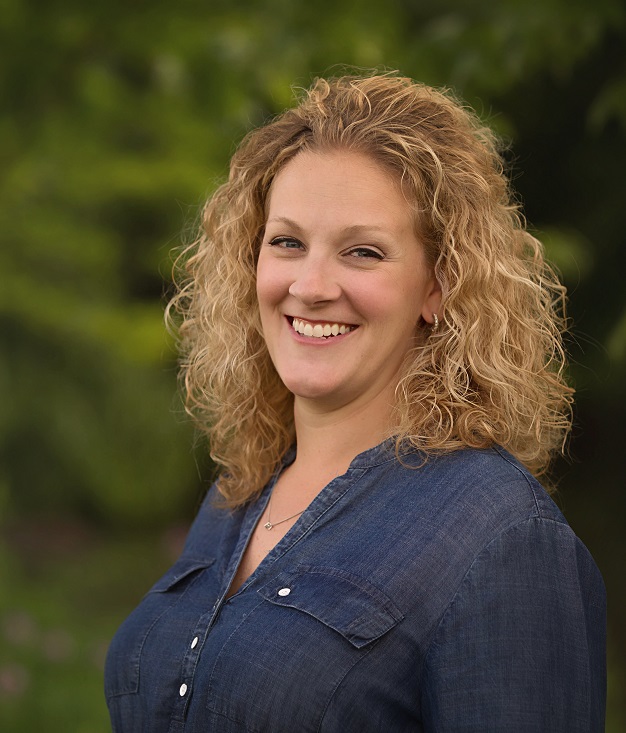 Rebecca Jordan, DDS, MS
Dr. Rebecca Jordan was born and raised in Braxton County, West Virginia. She has been passionate about dentistry since she was in the third grade. She eventually made her way to West Virginia University where she completed her DDS in 2004. Then she went on to complete a 3 year residency to earn a Master's in Prosthodontics in 2007. After meeting her future husband in Columbus, Dr. Jordan was able to relocate to central Ohio.
Knowing she wanted to have a family while still running a dental practice, Dr. Rebecca Jordan chose to make her dental home in Delaware, Ohio and fell in love with the people and small town feel. Since becoming a practice owner in 2011, Dr. Jordan has gone on to have three beautiful little girls while maintaining a thriving, top-rated dental practice. She is continuously educating herself and her patients on topics that really matter to people's health especially when it comes to tongue-ties and all the ways a person's whole health starts in the mouth.
Dr. Jordan first became aware of the significance of tongue and lip ties and why they need to be corrected when her own daughter needed treatment back in 2014. After recognizing the need for more providers in Central Ohio and beyond, Dr. Jordan received training by other experienced professionals in the field and started seeing babies in the office in the fall of 2014.
Our Delaware, Ohio office reflects the passion of Dr. Rebecca Jordan by providing a safe and loving environment to all families. She is committed to delivering the very best in dental care to all those that walk through her front door. A happy smile and a healthy body is the hallmark of her practice. By not only looking at the mouth but at the whole person, we believe you will love your dental home here with us.

We would love to welcome you and your family to our dental practice and look forward to speaking with you soon!
Dr. Jordan's Affiliations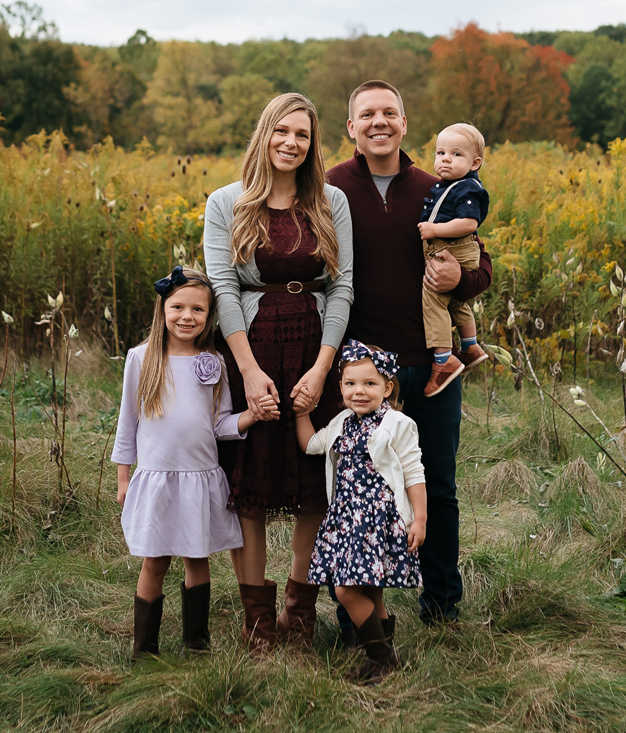 Dr. Chelsea George
We are excited to announce the addition of Dr. Chelsea George to our team in late 2021! This is exciting to us on many levels. Her addition allows us to better serve you and your general dental care and needs while Dr. Jordan is able to provide more care towards helping families affected by tongue and lip-ties as well as holistic and airway-centered dentistry.
Dr. Chelsea grew up outside of Toledo in Maumee, Ohio. She first became interested in teeth when she was 6 years old. It was then that she jumped off of a swing and landed face first, chipping her front tooth. Her family dentist was able to bond her tooth and it amazed her that he was able to make it look the same. In junior high she spent two and a half years in braces (and headgear) During that time she was astonished by how much her teeth were able to move. While shadowing her family dentist in high school, he described dentistry as a great combination of science and art. Dr. Chelsea grew up drawing and painting and always enjoyed putting things back together. It was at this point that she realized that dentistry was her calling.
She earned her Bachelor of Science degree in Biology from The Ohio State University and continued at OSU, receiving her Doctorate of Dental Surgery in 2014.
Dr. Chelsea and her husband, Jordan Brenner, have two daughters and two sons; Blake, Cameron, Dane and AJ, born in June of 2022. When she's not busy chasing around her little ones, she enjoys cheering on the Buckeyes.
While Dr. Chelsea loves fixing teeth, what she values most about her job is building relationships with families. And that's how we knew she would be a perfect fit for our office.